Designs that Endure – John Grable Architects featured on cover of Western Art & Architecture
The April/May edition of Western Art & Architecture features a John Grable Architects-designed residence on its front cover. In an article titled "Designs that Endure", the author explores structures that are devoted to exploration, craft, history, and simplicity.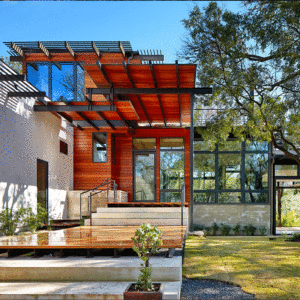 In conversation, Grable looks back at his roots in life and career that has shaped his understanding and vision of how architecture should be approached. For Grable, that means going back to the basics. He's driven by history and believes there's really nothing new under the sun. But from the basics, the imagination takes hold — the will to explore and push the edge of possibilities. At the core is empathy, creating projects that honor the earth and human existence. "What comes out of that process," he says, "is an intangible commodity which imbibes a respect for the land and the heart and soul of the human spirit."
"All of my peers, my team — we live in a world of architecture 24/7," John Grable says. "It's something that you can't turn off, and if you can't live that way, there are lots of other ways of making a living."
Read more at Western Art & Architecture online, or pick up a copy on newsstands now.